Each year TechCrunch Disrupt takes over London for the most epic showcase of revolutionary startups, game-changing technologies, and discussions that pick the brains of the tech world's key innovators. BeSpecular found itself at TechCrunch Disrupt 2014 Startup Alley: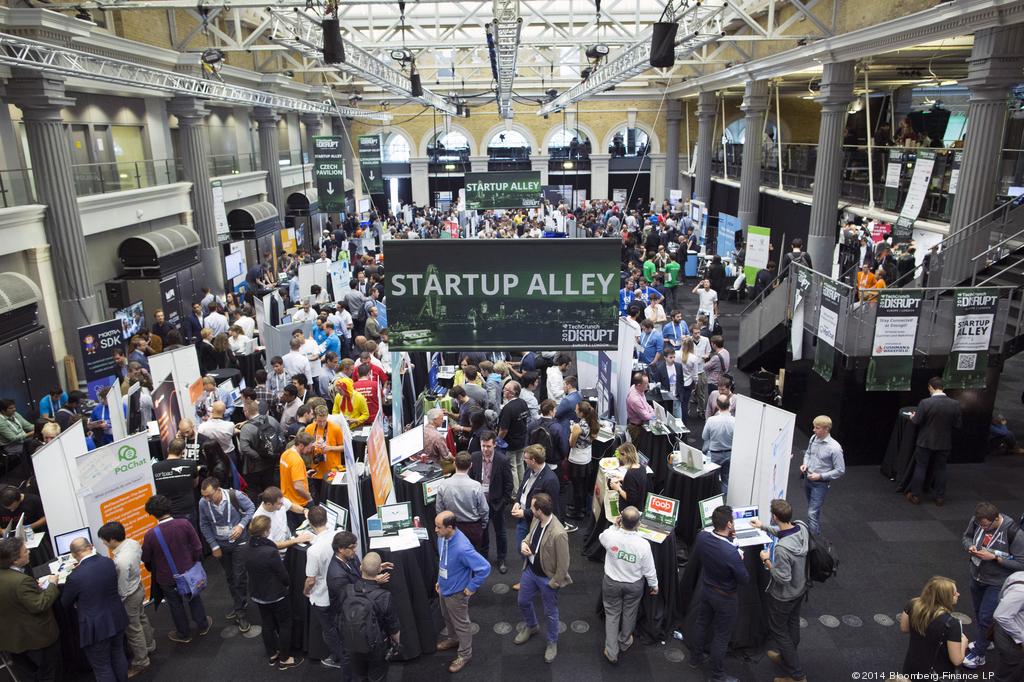 Two of our co-founders, Zeena and Giacomo, manned our station with a pack of fliers, countless business cards, and a goal to meet as many fascinating people as possible! By the time TechCrunch London wrapped up they had become networking gurus! We spoke to venture capitalists, other startup co-founders, and journalists. We demoed our application hundreds of times and got people really excited about what the future is going to look like with BeSpecular in it. We also learnt a lot about different marketing and pricing strategies that we have since put into practice.
The most interesting part of TechCrunch London was the way in which we learnt about the market in Europe. From the types of questions we were asked at our stand over the two days in the Startup Alley, it became more evident than before that those who want to use the BeSpecular platform in Europe have different, yet similar, needs to those based in developing countries such as South Africa or Brazil. For instance, the price which people in the UK or Italy are willing and able to pay is vastly different to what South Africans can afford. Language is also a tricky aspect. European languages are common on the text-to-speech functionality that's used in the development of the BeSpecular platform. However, African languages are lacking and we'd need to pursue a viable solution in order to meet the demand in African countries. South Africa has 11 official languages, and only one of which (English) is available on text-to-speech.
We wrapped up our time at TechCrunch London by watching the Pitch Off and then attending the closing dinner. It was a whirlwind of an experience, but we went home energized and excited for what's to come. We can say with certainty that our time at TechCrunch Disrupt London was a success, and here's why. The most incredible accolade was BeSpecular being ranked in the Top 10 Startups Most Likely to Improve Lives - what an amazing honour! You can follow this link to read more about the award and who else made the list: http://www.makeuseof.com/tag/these-10-startups-are-going-to-improve-lives/
To be the first to know when our app launches on each platform, you can sign-up here: www.bespecular.com/signup